The ACM Symposium on Applied Computing (SAC) has been a primary gathering forum for applied computer scientists, computer engineers, software engineers, and application developers from around the world
TRACK AIMS
The wide spread of smart computing devices and embedded systems, together with the advances in MEMS and wearable sensors, are opening up new scenarios for healthcare. Health can be monitored on the patient, as well as some forms of treatment can be administered and managed remotely from the clinical centers. These systems for wearable health monitoring and tele-healthcare are intended to improve the healthcare service, by improving the monitoring and treatment opportunities and reducing costs, at the same time. New challenges and opportunities thus emerge for applied computing, for processing the large amounts of personal data, for providing medical doctors with effective information, for increasing the person's safety, for providing medical treatments at home. The aim of the ACM Symposium on Applied Computing (SAC) Track on HealthCare is to gather innovative work related to the application of computational techniques to healthcare, as well as systems for tele-health.
SUBMISSION GUIDELINES
Original papers addressing the listed topics of interest will be considered. Each submitted paper will be refereed and undergo a blind review process by at least three referees. Paper size is limited to 6 pages. A maximum of 2 additional pages may be included for an additional fee. The reviews will be double-blind: authors' names and affiliations must not appear in the paper and self-citations should be in the third person. Graduate students are invited to submit research abstracts (minimum of 2-page and maximum of 4-page) to the Student Research Competition (SRC). Paper registration is required, allowing the inclusion of papers, posters, or SRC abstracts in the conference proceedings. An author or a proxy attending SAC MUST present the work. This is a requirement for the presented work to be included in the ACM/IEEE digital library. No-show of registered papers, posters, and SRC abstracts will result in excluding them from the ACM/IEEE digital library.
For further details follow the instructions published at SAC 2016 website.
TRACK PROGRAM COMMITTEE
tbd
SAC 2016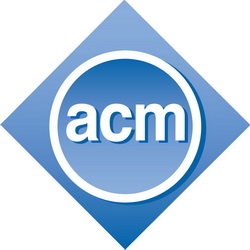 SAC 2016
31st ACM/SIGAPP Symposium On Applied Computing
Important Dates
• Paper submission :
September 11 extended
September 28, 2015
• Acceptance notification:
November 13, 2015
• Camera-ready submission:
December 11, 2015
TOPICS OF INTEREST
- Telecare and Telemedicine
- Consumer health and wellness informatics
- Information technologies for healthcare service delivery
- Healthcare delivery in developing countries
- Information technologies for the management of patient safety and clinical outcomes
- Public health informatics
- Health data acquisition and visualization, data analytics, data mining, and machine learning           
- Intelligent medical devices and sensors
- Medical signal analysis and processing
- Virtual and augmented reality for healthcare
- Computer-aided diagnosis

- Computational intelligence methodologies for healthcare

- Medical data management
- Semantic Web, linked data, ontology, and healthcare
- Cloud computing and big data for healthcare
- Health information systems for chronic disease management
- High-performance computing for healthcare
- Open-source software for healthcare
- Privacy and security in healthcare
- Healthcare communication networks and environments
- Sensor networks and systems for pervasive healthcare
- Medical robotics