Laura Margheri
Primary tabs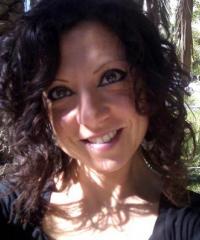 Dr. Margheri , Laura
Livorno - Scoglio della Regina
About Me:
Since October 2016, Dr. Margheri is working with the Aerial Robotics Laboratory at the Imperial College London as Programme Manager and Knowledge Transfer Fellow (email contact: l.margheri@imperial.ac.uk)
Positions and professional skills
Project management: 7 years' experience with the management of international projects in the field of robotics (bio-robotics, soft robotics) including technical and administrative management of R&D activities, monitoring and integration of the workflow, coordination of multi-disciplinary teams and international partnership, management and editing of reports, risk analysis and management of corrective actions, organization and management of scientific initiatives for researchers and students, organization and management of initiatives for facilitating the technology transfer and for academia/industry meeting, management of the scientific dissemination and exploitation of the results.
Promotion, support and financial management of research and innovation: deep knowledge of the regional, national and European funding programmes, experience in writing project proposals, negotiation with funding agencies and companies, international cooperation and partnership building, participation in consultations and in writing of text call for research and innovation projects in the area of ICT and Robotics (in Horizon2020, euRobotics aisbl/SPARC, World Economic Forum Global Agenda Council on Artificial Intelligence & Robotics), in the management of collaborations and joint initiatives between research institutions and industries worldwide, with European Commission Officers and with regional representatives, as registered independent expert for H2020, and in the evaluation of new technologies and definition of business plan for technology transfer.
Biomedical and BioRobotics Engineer: BSc and MSc (Hons) in BioMedical Engineering and PhD in BioRobotics (Hons), R&D activities in the framework of national and international research projects in biomedical engineering, biorobotics and soft robotics, with additional insights and experience in the fields of biology and neuroscience.
Additional activities: representative of the Women In Engineering in the IEEE Robotics and Automation Society and science writer.
Selected Publications:
L Margheri (2016) Women in Engineering, Science, and Technology in the United Arab Emirates [Women in Engineering], Robotics & Automation Magazine, IEEE, in press for the June 2016 issue
L Margheri (2016) Il nuovo petrolio è l'ingegneria vista al femminile. QN, Il piacere della lettura, Anno 1, numero 5, 22 maggio 2016
L Margheri (2015) Innovations in Robotics Panel at the 2015 WIE International Leadership Conference [Society News], Robotics & Automation Magazine, IEEE 22 (3), 177-178
L Margheri (2015) Funding Robotics Projects: An Interview with Cecile Huet, Deputy Head of the European Commission Robotics Unit [Women in Engineering], Robotics & Automation Magazine, IEEE 22 (3), 185-186
L Margheri, C Laschi (2015) The Soft Robotics Week: A New Yearly Event for the Community of Soft Robotics, Soft Robotics 2 (2), 88-90
L Margheri (2014) Le "donne- ingegnere" e la leadership al femminile, Il Sole 24 Ore, Commenti & Inchieste, N.147, pag. 20, 31 maggio 2014
L Margheri, C Laschi, B Mazzolai (2012) Soft robotic arm inspired by the octopus. I. From biological functions to artificial requirements. Bioinspir. Biomim.  Jun;7(2):025004