Marcello Calisti
Primary tabs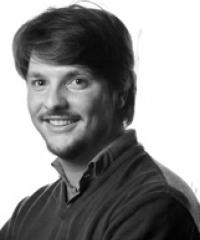 Dr. Calisti , Marcello
Livorno - Scoglio della Regina
About Me:
Marcello Calisti is a Post Doc researcher at the BioRobotics Institute of the Scuola Superiore Sant'Anna in Pisa, Italy, where he is involved in the OCTOPUS Integrating Project (FP7, ICT 2007.8.5 Embodied Intelligence) and in the PoseiDRONE project. He received his B.S. degree in Mechanical Engineering at the University of Perugia in 2005 and his M.S. degree in Biomedical Engineering at the University of Florence in 2008.
His research interests are in the field of biorobotics and signal processing, specifically in design and control of bioinspired robot and in image processing for features extraction and analysis. He was selected as finalist in the 2012 ASME Student Mechanism and Robot Design Competition.
He is currently involved in the PoseiDRONE research project. PosiDRONE is a marine soft robot which aims to overturn the traditional marine robotics paradigm. Usually underwater robots operate far from vessels or rocks, and the contact with the environment should be accurately avoided. Conversely, PoseiDRONE robot is able to swim, to crawl over the target and even to manipulate small objects and, thanks to its soft body, a safe interaction with targets is passively provided. Thus, PoseiDRONE represents an effective advancement in marine robotics applications and a new way of conceiving the underwater operations.