Gunter Kanitz
Primary tabs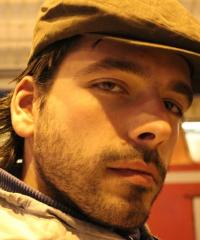 Selected Publications:
Cempini, M., Kanitz, G., Capogrosso, M., Raspopovic, S., & Micera, S. (n.d.). A simulation study to characterize the effects of frequency modulation during epidural electrical stimulation.
Cipriani, C., Controzzi, M., Kanitz, G., & Sassu, R. (2012). The Effects of Weight and Inertia of the Prosthesis on the Sensitivity of Electromyographic Pattern Recognition in Relax State. JPO Journal of Prosthetics and Orthotics, 24(2), 86–92.
Kanitz, G., Antfolk, C., Cipriani, C., Sebelius, F., & Carrozza, M. C. (2011). Decoding of individuated finger movements using surface EMG and input optimization applying a genetic algorithm. Engineering in Medicine and Biology Society, EMBC, 2011 Annual International Conference of the IEEE (pp. 1608–1611). Boston: IEEE.