Tamás Czimmermann
Primary tabs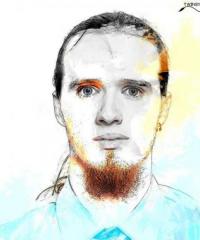 About Me:
Tamás Czimmermann was born in 1988 and has a M.Sc. and B.Sc. in Information Technology Engineering and an Associate's Degree in Digital Communication and Multimedia from University of Pécs, Faculty of Engineering and Information Technology (PTE MIK), all with excellent grades. He is currently a Ph.D. student with a research fellow scholarship at The BioRobotics Institute of Scuola Superiore Sant'Anna (SSSA). In 2014, he won the Scientific Students' Associations Conference (TDK) at PTE MIK, the most important scientific competition between master and bachelor students in Hungary. From 2014, he was a professional associate at PTE MIK until 2016.
Now he works on the field of Artificial Intelligence and Machine Vision.
Close your eyes, think and build what you see!
A greatness of a nation and its moral progress can be judged by the way its animals are treated.