Marco Mura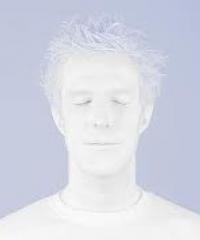 Ph.D. Robotics and Computer Vision
About Me:
I started my engineering studies at "Università degli studi di Cagliari", Italy. In October of 2008 I graduated as a B.Sc. in Biomedical engineering. After graduation, I moved to Pisa and pursue a Master's degree in Biomedical engineering at "Università di Pisa".
Here is where I found my passion for robotics and computer vision. During this time I worked on a number of research topics such as robotic-assisted surgery, cardiovascular intervention, ultrasound tracking, as well as robotic magnetic guidance.
Finalizing my studies (June 2012) with a Thesis "Strategia di locomozione autonoma di dispositivi magnetici endovascolari mediante tracking ad ultrasuoni" (Ultrasound-based Strategy for Endovascular Devices Tracking and Locomotion in Cardiovascular Procedures) developed at the Biorobotics Institute of the Scuola Superiore Sant'Anna.
My goal is to apply and extend my existing knowledge on developing methodology for autonomous navigations of robots in surgical procedures and exploit augmented reality and 3D reconstruction in deformable environment for diagnosis and physiological monitoring systems.
I earned my Ph.D. in Biorobotics (March 2016) at the Biorobotics Institute of the Scuola Superiore Sant'Anna where I worked on Computer Vision applications for surgical robot.
More information on individual projects and source code can be found on my personal website http://marcomuraresearch.wordpress.com/ .