Risto Kojcev
Primary tabs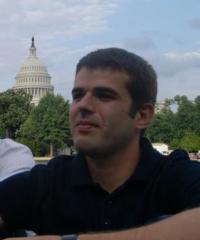 About Me:
PhD fellow in BioRobotics. Bachelor's degree in EE and CS, Master's degree in Biomedical Computing at Technische Universität München (TUM).
Master thesis focused on development of Robotic Natural Orifice Transluminal Endoscopic Surgery (R-NOTES) platform.
Technical education covering PCB design, robot control, computer vision and imaging.
Currently working on problems related to medical robotics field.