The Scuola Superiore Sant'Anna has always been at the forefront of technology transfer activities. The exploitation of scientific research results is one of its institutional tasks.
These actions focused on the relationship with the territory, with the entrepreneurial system, with spin-off companies, encouraging the spread of the Sant'Anna model.
For many years the Scuola Superiore Sant'Anna has been engaged in technology transfer activities resulting in a number of patents and spin-off companies, which have sprung up from Sant'Anna laboratories and research centers and now employ more than 200 people, sometimes exploiting the patents owned by the Scuola Superiore Sant'Anna itself.  
At the same time, the Scuola Superiore Sant'Anna established important collaborations with companies and public organizations and now, through the organization in institutes, it combines opportunities for research, service learning, internships and entrepreneurship, both nationally and internationally.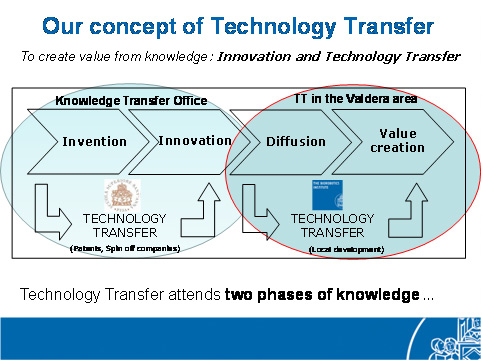 The Biorobotics Institute applied this model to its fields of interest, designing a specific concept of Technology Transfer which takes into account the characteristics of the context in which it operates, and which pursues a social, economic, sustainable local development.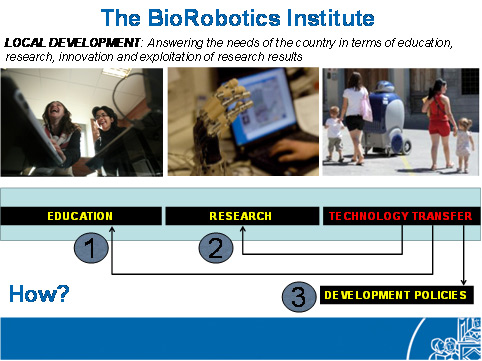 TT in the Education area | TT in the Research area | TT for Development Policies and Local Development