PhD courses AY 2013-2014: Informational material
Call for PhD applications in biorobotics
for the annual year 2014-2015.
Submissions deadline is June 26, 2014.
Announcing 22 positions funded with fellowships and research grants for admission to the three-year PhD Program in BioRobotics for the Academic Year 2014-2015.

Interested? read full details
The Ph.D. programme in
Bio-Robotics aims at educating
highly competent researchers with the potential to be leaders in this area. The students will be educated in a stimulating and multidisciplinary environment, both through high level courses and through a demanding, creative and original research work. Doctoral research projects will be carried on in very well equipped, state-of-the-art laboratories (in such fields as
bio-robotics
,
micro- and nano-technology
,
biomimetics
,
prosthetics
) and through personal and team work performed under the supervision of a committed full-time faculty.
The students will investigate how biological systems work from an engineering viewpoint, and will make use of such knowledge to pursue challenging research projects aimed at modeling, designing and building novel components and systems for biomedical applications, such as surgery and rehabilitation. The accomplishments of the students will be assessed by the number of papers published in peer reviewed international journals and by the number of patents filed.
At the end of the Ph.D. programme, students will possess solid scientific and engineering skills, the ability to conceive and carry out original research projects, and an autonomous entrepreneurship spirit.
Students are admitted to Ph.D. in BioRobotics further to a successful entrance examination. Eligible applicants must hold a Master of Science (M.Sc.) degree or equivalent title and must be under 35 years old (see also call for applications section). Undergraduate students may also apply if they graduate before the beginning of the Course.
The Ph.D. Programme in BioRobotics is a three-year program of advanced studies and supervised research; after the end of the Programme, the Diploma di Perfezionamento is conferred to students who have fulfilled the didactic requirement and passed a final examination with thesis dissertation; the Diploma di Perfezionamento is the equivalent of a Ph.D degree.
For the Academic Year 2012-2013 the PhD Courses in Biorobotics offers the following courses:
Useful documents for PhD Students
Available courses for the AY 2013 - 2014
Want to check out the courses for the Academic Year 2012-2013 instead? Open the AY 2012/2013 courses page
Click on any of the course names on the list below to display the course full details
See Full Schedule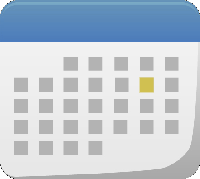 PhD Course
Attachments
Introduction to Biorobotics

Owner: Paolo DARIO
Semester: 1
Credits:3

High-Tech Business Venturing

Owner: Andrea PICCALUGA- Alberto DI MININ- Andrea PARABOSCHI
Semester: 1
Credits: 3
Start: Jan.17, 2014
End: Mar.21, 2014
Location: The BioRobotics Institute, Room 3, 10am-1pm

Introduction to Latex

Owner: Angelo Maria SABATINI
Semester: 1
Credits: 1

Start:
End:
Location: Scuola Superiore Sant'Anna, Piazza Martiri della Libertà 33, Room 3,

Selected topics of signal processing

Owner: Angelo Maria SABATINI
Semester: 2
Credits: 3

Microrobotics for medical applications

Owner: Arianna MENCIASSI
Semester: 2
Credits: 3
Start: Feb.3, 2014, 2.30pm, The BioRobotics Institute, Room 3
End: March 2014

Human and Animal Models for BioRobotics

Owner: Cecilia LASCHI
Semester: 2
Credits: 3
Start: Oct.14, 2014, The BioRobotics Institute, Room 3, 9am
ENd: Oct.30, 2014

Neural Control of Movement

Owner: Silvestro MICERA
Semester: 2
Credits: 4
Start: Oct. 10, Seminar by prof. Daneil Bennequin, "Variability and motor planning"
Location: The BioRobotics Institute, Room 1

Fundamental technologies for Micro-BioRobotics

Owners: Carlo Filippeschi, Gianni Ciofani, Francesco Greco, Gian Luigi Puleo
Semester: 2
Credits: 2
Start:Jan.23, 2014, 10am ROOM 3
End: Feb.19, 2014
Location: Technical Laboratories, The BioRobotics Institute and IIT@SSSA Center, viale Piaggio 34, Pontedera

Creative Engineering Design

Owner: Cesare STEFANINI
Semester: 2
Credits: 2
Start:
Location:

Embedded control systems

Owner: Christian CIPRIANI
Semester: 2
Credits: 3
Start: May/June 2014

Innovative actuation technologies

Owner: Matteo CIANCHETTI
Semester: 2
Credits: 2
Start: Oct.15, 10-13
End: Oct.30, 2014
Location: The BioRobotics Institute, Room 3

Human locomotion: biomechanics and data analysis

Owner: Vito MONACO
Semester: 2
Credits: 3
Start: Oct. 31, 10am
End: Dec. 12, Full day Workshop
Location: The BioRobotics Institute, ROOM 3

Control Architectures for Wearable Robotics

Owner: Nicola VITIELLO
Semester: 2
Credits: 3

Start: Jan.29, 2013
Location: The BioRobotics Institute, Room 1, 10am

Vision Systems for Biomedical Applications

Owner: Monica VATTERONI
Semester: 2
Credits: 1
Start:
End:
Location:

The Scientific Methods and Hypothesis Testing

Owner: Ben EDIN
Semester: 2
Credits:3
Start: JUNE 26, 3PM-5PM, ROOM 3 The BioRobotics Institute

Elements of cloud robotics and AAL

Owner: dr. Filippo Cavallo
Semester: 2nd
Credits: 2
Start: Oct.22, 11am, Room 3
End: Nov. 2014, date to be defined
Location: The BioRobotics Institute, Room 1, 3 and 2

Neuromorphic Engineering

Owner: Dr. Calogero ODDO
Credits: 3
Semater: 2
Location. The BioRobotics Isntitute