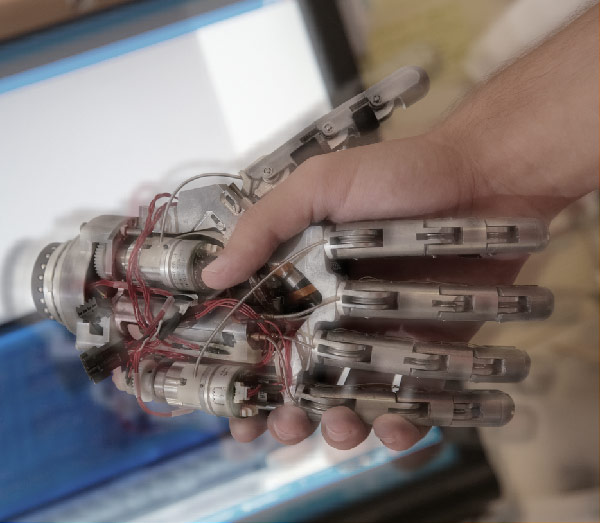 Aims
The PhD programme in BioRobotics aims at educating highly competent researchers with the potential to be leaders in this area. The students will be educated in a stimulating, interdisciplinary and multidisciplinary environment.  Doctoral research projects will be carried on in very well equipped, state-of-the-art laboratories (in such fields as bio-robotics, micro- and nano-technology, biomimetics, prosthetics) and through personal and team work performed under the supervision of a committed full-time faculty. The accomplishments of the students will be assessed by the number of papers published in peer reviewed international journals and by the number of patents filed. At the end of the PhD programme, students will possess solid scientific and engineering skills, the ability to conceive and carry out original research projects, and an autonomous entrepreneurship spirit.
Admission and requirements
Admission to the PhD programme  is regulated by a public selection process.  Applicants, regardless of age and nationality must hold a Master of Science Degree or equivalent title.
Admission takes place after the selection of candidates.
The candidates will be admitted to the  programme according to the ranking (ranking criteria are set in the official call).
 
Enrollment
Candidates admitted to a PhD programme must enroll or decline their place in accord with the deadline and the manner that are communicated by mail from the administrative office.
In compliance with the law, students enrolled in a PhD programme are forbidden to enroll on other university programmes, unless they suspend their studies in one of the two programmes.
 
Fellowships and Registration Fees
Students can be admitted to the PhD course:
with fellowship
with research grant.
There are no tuition fees for the enrolment to the PhD in Biorobotics.
PhD students are required to pay regional tax. (For further information visit the section "FAQ and Supporting documents").
Fellowships are annual and are paid out by monthly, deferred instalments. Fellowships can be renewed in the following years if the necessary requirements are satisfied.
Compulsory Italian pension contributions (INPS "gestione separata") will be deducted from the amount of each fellowship, as per current laws. (For further information visit the section "FAQ and Supporting documents").
Students has to spend a period abroad. During the period abroad the amount of the fellowship can be increased up to 50% (calculated on the amount of the ministerial fellowship). Usually the period abroad has a duration of 6 months.